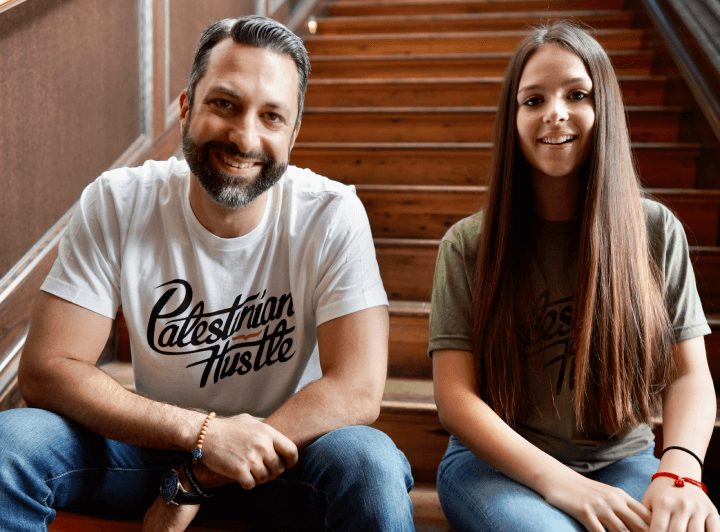 Our message is simple: spread love, help others, and always hustle
Our purpose is pure: we are a Father-Daughter team and an American-Palestinian company for EVERYONE. We have no political affiliations and promote acceptance. We welcome any color/culture/creed.
Our motivation is inspired: We believe that through common understanding and creative collaboration, SMALL acts of giving can reverberate across the globe to make a BIG impact.
A percentage of every sale of our original creations will be used to feed hungry children in the US & worldwide and aid refugees in Palestine.
Our hearts are full and we thank you for your support.